First off... I would like to wish a Happy Birthday to Britta on the 26th and Enano today.

Today was quite a wonderful day. Out of all 24 hours of the day... I spent a total of 15 hours with Tyler... the rest was composed of sleeping. My final waking was around 11, which was nice to finally sleep in this week. After I got ready and such, Tyler and I went to the 50's car show that was at the park. It was completely worth it. The cars were so amazing that we were both drooling half of the time over the mustangs and cameros. While walking around in the heat, I had the sudden urge to have an ice cream cone (ice cream cones have been my new obsession since the perfect cone at swim camp). Sherbet sounded really good, so instead of going to Granny's, where my sister was working, we decided to go to the DK. Good choice cause it was freaking fantastic. I love ice cream cones.
As we sat there and had the fantasticness.... the biggest guy in the world sat next to us. After glancing over at him a few times, I realized (from being in anatomy) that he had a disease called acromegly. If you have ever seen the movie The Princess Bride, the giant on it has this same disease. (Andre the Giant) It also causes retardation... which was soon obviously shown when this man started talking to us. He started asking us weird things like if we were here for diving... which I didn't understand at all. The final thing he said to us was this: "I got a suprise today.........I went into the bathroom in McDonalds and found out there is a TV in there" I know it's kinda mean to say this, but I wanted to laugh a lot. So I kept the laughter in my head till later. Oh and the other thing I noticed is that he had a salad from KFC and a drink from Sonic, in the DK... AND had been to McDonalds.... holy crap.

After that adventure, we decided to relax a little and watch movies. We found ourselves at my house and watching the movie Airplane. I love that movie, a lot. When it was through, we went to Smiths to get drinks and then to get Tyler's mom's credit card to get a Redbox movie. Our choice this time was the movie called The Bucket List. This movie is probably the best serious movie I have seen in a really long time. I recommend it, but only if you are in an okay mood. I think if I were previously in a depressed mood, that this movie would kill me. It is really sad and is deep.... but I absolutely loved it. It makes you think more about life and how to spend it.
Let's just say... tears were in my eyes at the end and bringing up the subject of Tyler being in Logan next year wasn't a good idea.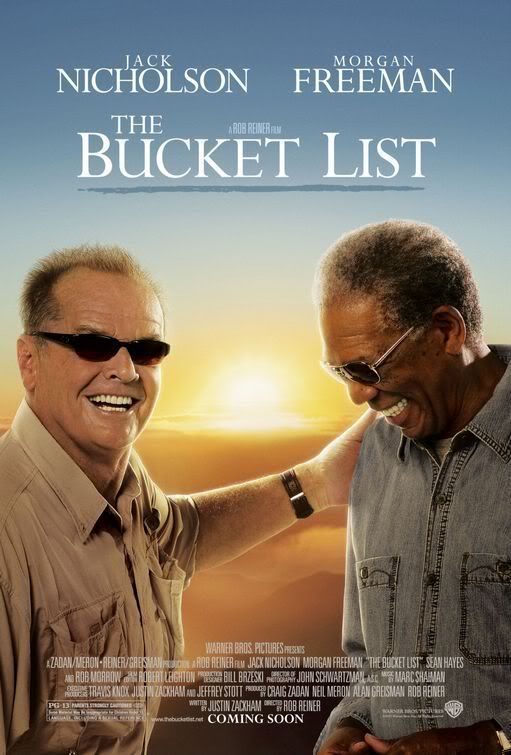 The ending to my day made it all better, sitting outside with blankets with the love of my life, watching the stars one at a time appear in the sky. We both were completely ourselves and comfortable with each other. We talked about a lot of things that most couples don't. I know I'll marry him... it's like we already are. I love him. I love our perfect lives.
Well, I'm off to bed. I have work in the morning.
Much Much love, {happy} Randalynn